Published June 26th 2010
Ten movies that inspired my photography
Motion pictures have severely influenced my photography. Pictures in movies are generally very well thought through and well executed. Here's a list of my ten favorites.
I stumbled over these lists on the web site Film in Focus - different visual artists, photographers included, who listed their five most influential films. Gregory Crewdson, Larry Sultan, Amy Stein and many more reveal their favorite films with regards to imagery.
That made me think: being a movie buff, from which movies did I pick out photographic inspiration? Several of Film in Focus' guests mention Charles Laughton's The Night of the Hunter. Can't remember having seen that, so it's now on my to-see list.
But making my own top-five list was way too easy, and I had to expand it to ten. There are many more when I start thinking, but I have to limit myself.
Here they are in no particular order:
Blade Runner
This one just blew my socks off! Being a SciFi-nerd helped it rise to stardom in my perspective. With its rich and eerie futuristic scenes it settled deep in me when I saw it the first time. I have seen it again many times since, and it's still very fascinating with fantastic sets, great light and some fine angles and compositions. I can almost hear Ridley Scott: Light! Smoke! Rain! Aaaand action!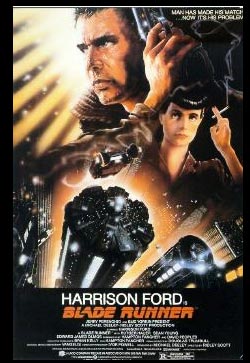 Once Upon a Time in the West
The could essentially have been any Sergio Leone western from A Fistful of Dollars to The Good, the Bad and the Ugly. I love his play with closeups, his large, widescreen scenes and his use of the harsh desert light. And if I had music in my photographs it would be like Ennio Morricone's!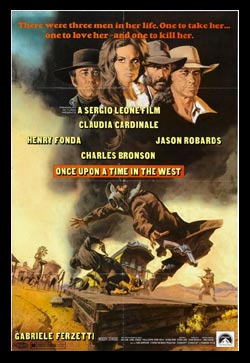 Fanny and Alexander
This is Bergman, and an example of the grand Swedish filmmaker at his visual best. If you haven't seen it, see it! It's visually stunning, and captures the ambiance of its era with convincing beauty in the happy scenes as well as with scary precision in the less happy ones. Bergman can get joy, love, angst and hate into his pictures with what seems to be few but very efficient means.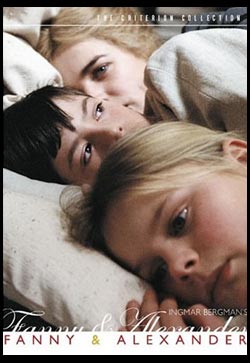 North by Northwest
I saw this as a kid and always thought of it as just another Hitchcock movie, but a few years back I managed to borrow it from the local library in a restored DVD-version. Whoa! Most of the scenes here are so classic, so well thought through and so finely tuned with regards to light, composition and other visual elements that it's stunning. The main characters, Cary Grant, Eva Marie Saint and James Mason are portrayed again and again in pictures that would be worthy of a front page on any of that era's magazines. And Eva Marie Saint is to die for!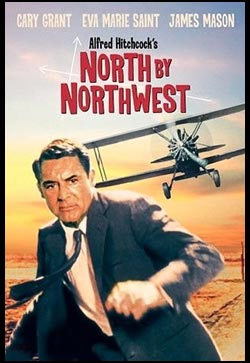 Delicatessen
If you want an injection of weird people doing weird things in weird settings shot from weird angles, try one of French instructor Jean-Pierre Jeunet's movies. Delicatessen, The Fabulous Destiny of Amelie Poulain, The City of Lost Children, even Alien 4, which is somewhat out of tune with the rest, but still visually inspiring like most of the Alien films. French, yes, but fun, different, colorful.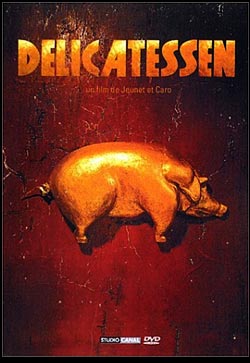 House of Flying Daggers
The Chinese certainly do things differently, and are not afraid of using an eloquent visual language of colors, light, composition and lots of subtle (and not-so-subtle) exaggeration. Many of the recent year's Chinese movies have an almost constructed, artificial, painted quality and are so visually stunning that it has to be seen. Hero, Crouching Tiger - Hidden Dragon, Raise the Red Lantern and many more. Awesome!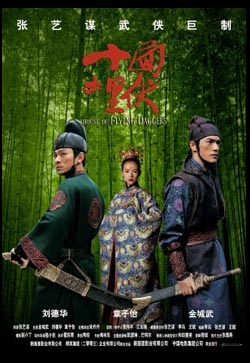 Seven Samurai
No list like this would be complete without a Kurosawa movie. My personal favorite is The Seven Samurai, which in spite of being black and white, a bit grainy and not always delivered in tack sharp or noise free copies, is inspiring photographically seen. Don't be knocked over by the action scenes, captivating as they are, but notice the well thought through composition of any scene, and the way the old Japanese master stuffs every scene with ambiance - but still keeps it visually simple.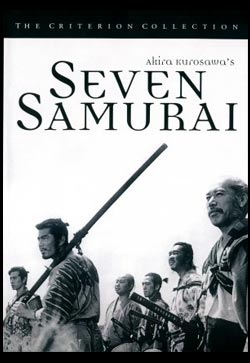 Brazil
In many ways the ultimate urbex -- urban exploration -- trip, shot in large and strange buildings, in oddly constructed futuristic but old fashioned locations as well as in simple and depressing concrete ghettos. I have never been crazy about the instructor Terry Gilliam's fantasy scenes where the main character flies with large wings in a land inhabited by dwarfs and giants, but you've gotta love Michael Palin's torture chamber and the installations in the main character Sam Lowry's flat.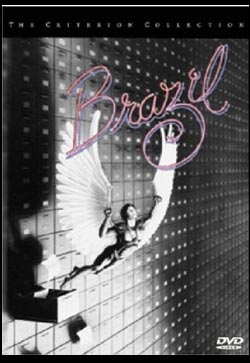 Black Hawk Down
Ridley Scott is a man of many genres and even though I'm usually not a big fan of war movies, I have to respect the craftsmanship in Black Hawk Down. Seen from a photographer's standpoint, this is a tour de force in great photography (and cinematography, of course), and the gritty, brownish, stylish way this movie is shot is nothing but stunning. The use of telephoto shots (soldiers running out of Mogadishu), arial shots (overflying the town on many occasions), close and intimate shots (caring for the wounded soldiers in the dungeon like building in town) and POV shots (in the cars, in the crashed helicopter) is just a perfect mix of perspective and composition, which any photographer can use as inpsiration.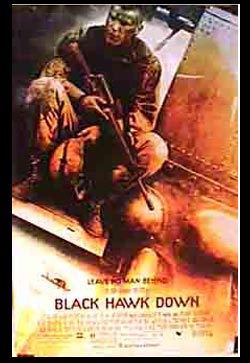 No Country for Old Men
Anything by any of the Coen brothers makes me happy, from Raising Arizona over The Hudsucker Proxy, O Brother, Where art Thou and Fargo to The Big Lebowsky. Most of them live through strong characters and great (and not least funny) plots. But No Country for Old Men tops them all visually. It's so strong and intense in its imagery. Some of the older flicks had a lot of great pictures, but Old Men has almost nothing else.