Published July 15th 2006
About 500th.net
Who's behind and why?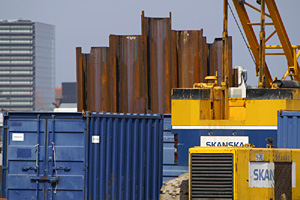 500th.net was put online for me to be able to express some of my feelings about switching from Minolta cameras to Nikon. The site was supposed to contain some articles on the subject and a few pictures to support them, but soon developed into more than that.

The site is created by, run by, maintained by, written by (and actually also coded by) me -- Martin Joergensen. You can see my contact information here. It was put online in July 2006, where it took over the web space from a gallery with my images that had lived on the address 500th.net. This site is much more fun though, so the loss of the gallery isn't severe. And there's a gallery here too.

I will mostly talk about photography and capturing images and less about specs and facilities. But of course it's unavoidable that some technicalities sneak in or even become the main focus of some articles. I won't deny a certain fascination with technology and gadgets. Some people could even call me a nerd... But my main motivation in all this gear race will always be to get the greatest images.

This will not be a review site. There are plenty of those out there. It will definitely be a place where I can express my opinions about things, but for systematic reviews you will have to go elsewhere.

Furthermore I publish quite a few of my pictures on The Global FlyFisher, a fly fishing web site that I do with some friends.

Nikonians podcast
For a period of almost a year I did a weekly podcast for the web site Nikonians.org called "On Location with Martin Joergensen". I stopped the podcast early 2009 due to personal reasons, but the large archive is still online.
The podcast was accompanied by a weekly slideshow, and did not cater in particular to Nikon shooters even tough I regularly referred to Nikon gear. It dealt with real pictures taken on real shoots - mostly on location as the title indicates.
Find the most recent ones and an archive here
.