Published July 6th 2006
Sigma 90mm f/2.8 macro
As sharp as any macro I've worked with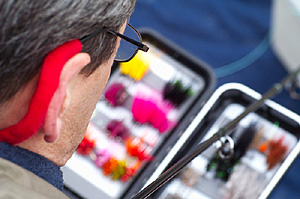 I always loved doing macro work, and this lens is the latest in a list of macros I have owned -- and certainly amongst the best ones I have used. I bought it used at a bargain price for my Minolta 7D, and will try to get one for my Nikon D200 as well. I paid less than 100 US$ and that's as close to theft as I have ever been with a used lens bargain.

It's an older model, but optically on par with anything I have seen. The focus is a bit slow and some hunting can occur, but there's a focus limiter, which can spare you the really horrible detours. I usually use it in manual mode when shooting real macro anyway, so I'm not bothered much by that.

I used this a lot on my Minolta Dynax 7D, and I dearly want a specimen for my Nikon D200, but so far I've had little luck in my search. There are alternatives, and I might be tempted by one of them. Word has it that a Tamron or Tokina 90mm f2,8 macro is just as good and maybe even better, and I'm currently playing with a Sigma 105mm f2,8 macro that a friend wants to sell. I don't particularly like the model, and I find it a bit on the expensive side too, but who knows...
I found one!
Update 11/08 2006:
I managed to find one with Nikon mount on eBay yesterday night, and at a good price too. 170 Euros or some some 220 US$ is a good price for this lens if you ask me. The lens has been discontinued by Sigma, but the current Sigma 70mm macro is 429 US$ on Adorama in New York and 479 Euros on Foto-Koch in Germany.