Published October 8th 2006
The FPS-craze
Frames per second or FPS can sell cameras. This seems pretty crazy to me. The average Joe does not need 5 or 8 FPS...
If you just returned from your job as a sports photographer at a Golden League Championship, this article may not apply to you. If you spend a better part of the winter and spring in The Rockies shooting snow boarders, the same thing probably goes. But apart from such shoots and very few others, 5, 8 and even 10 frames per second is not really something you need.

For some reason people often measure cameras against each other on speed. Frames per second, memory card write speed, buffer speed and much more. It seems to be considered a fantastic advantage when a camera can shoot at maximum frame rate until the memory card is full.
Well, if you have a need to shoot 5-10 frames per second for about a minute or two until you 2 Gigabyte card is full, you should probably consider changing to an HD video camera!
Most of us never encounter a situation where we need that. Most high-end cameras can shoot at their highest rate for some 20-30 frames, and that can go a long way.
When was the last time you shot 20-30 frames of the same subject at full frame rate anyway?
I can't remember ever having done that. Not even for fun or as a test.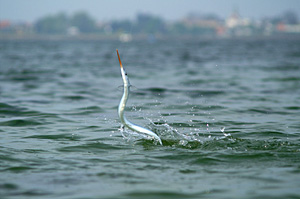 Speed matters
I don't want to underestimate the need for speed. Many photographers need serious speed in order to get their pictures in the box. Nature photographers, sports photographers, people who document high paced physical action of any kind and many others have a very legitimate right to crave speed.
I won't underestimate how nice speed is either. I love speed, and I'm really happy that my new
Nikon D200
is faster than my old
Minolta 7D
. What I particularly like is the speed of the single capture -- not the FPS-speed. The short blackout-interval of the D200 is really nice. It's considerably shorter than on the 7D. The reactions of the camera are instantaneous, which I also like.
Of course it always impresses people when you fire off some 10 shots in a couple of seconds, but honestly: that's my personal favorite use of the high frame rate. I rarely use it for real photography situations. If I set the dial on high continuous, I mostly just get a couple of identical images of the same situation because I didn't lift the finger from the shutter release before the second shot fired.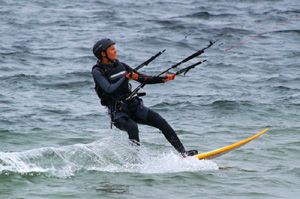 Need for speed
I have only encountered a few situations where the frame rate of the SLR's seemed to come in handy. I take a lot of fishing pictures and oftentimes want to capture jumping fish. Oddly enough I didn't get a single useful shot in the box on most of these occasions. I got plenty shots, but none of them good. My best shots of fishing action have actually all been taken with my
Canon PowerShot A80
, which is notoriously slow and has a fairly long shutter lag.
This is of course neither camara's fault or virtue. It's mine and my luck's. But it still serves to illustrate that high frame rate does not guarantee good action shots.
I am painstakingly aware that some jobs require high frame rates. Sports, action, wildlife, birds and much more as already mentioned. But even though a lot of us
dream about such shooting assignments
, truth is that most of our subjects do not require anything else than careful focussing and a single, well-timed press on the release button.
So don't let yourself seduce by FPS-numbers and don't compare raw speed when comparing cameras. The high speed devil may impress you and others, but it does not guarantee better pictures for the vast majority of us.